Board Certified Pediatric Dentist – Arlington Heights, IL
Get to Know
Dr. Natalie Tomás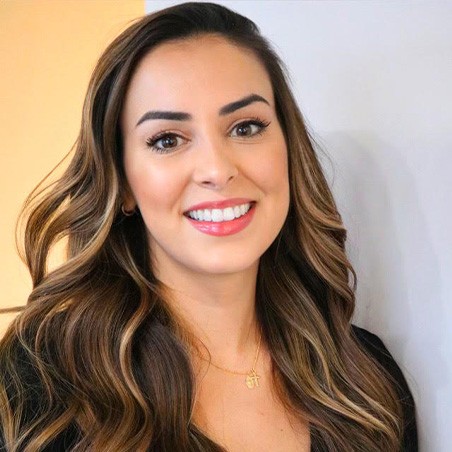 Dr. Natalie is thrilled to be a part of the All About Kids Dentistry team! In particular, she loves that her job allows her to meet so many interesting children and people each day while also promoting the importance of oral health. She always goes the extra mile to make each appointment comfortable, safe, and fun for our wonderful patients. If you'd like to learn more about her, just keep reading below.
Why Did You Decide to Become a Pediatric Dentist?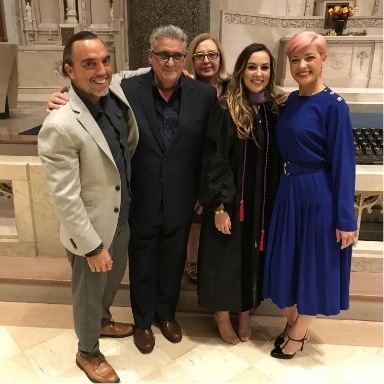 Ever since she can remember, Dr. Natalie really enjoyed visiting her pediatric dentist growing up – it was always a great experience! She also knew that she wanted to work with children early on and be a part of the medical/dental field. In high school, she attended a mission trip to the Dominican Republic and realized just how neglected dental care was in certain areas of the world. In college, she went on another dental mission trip to Panama and mainly worked with children and special needs patients. This involved putting together games about how to properly brush teeth and lots of lessons about diet and health. Overall, this fun, eye-opening experience solidified her love for dentistry, and she's been passionate about this work ever since.
Where Did You Study Dentistry?

Dr. Natalie's college career started at the University of Florida (GO GATORS!), where she graduated with her Bachelor's in Food Science and Human Nutrition and a minor in Spanish Language. From there, she pursued her dental doctorate at the Marquette University School of Dentistry, followed by the completion of her pediatric dentistry certificate (and Master's in Oral Health) at the University of Illinois at Chicago. Today, she is a member of the American Dental Association, Illinois State Dental Society, Chicago Dental Society, Illinois Society of Pediatric Dentists, and the American Academy of Pediatric Dentistry. Dr. Natalie is also a Diplomate of the American Board of Pediatric Dentistry.
Outside of the Dental Office, What Do You Like to Do?
Dr. Natalie's family moved from Spain to Miami over 35 years ago. She was the first-born American and spoke Spanish as her first language! She has two wonderful parents, two siblings, and two young nephews and a niece who all still live in Florida. Outside of working hours, you can typically find her visiting her loved ones and friends, attending pilates or Peloton classes, trying out new restaurants, and exploring the city. She currently lives in the suburbs with her husband Luke and their two cavapoos Theo and Cooper.