Board Certified Pediatric Dentist – Arlington Heights, IL
Get to Know
Dr. Victoria A. Ursitti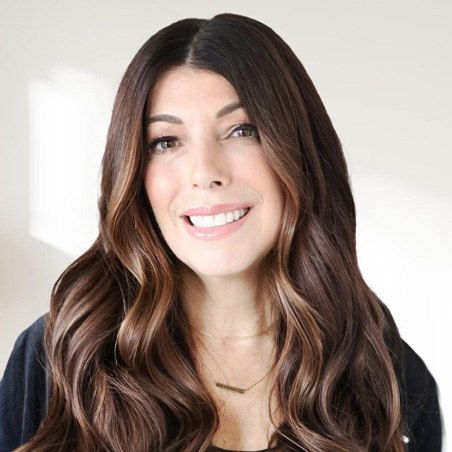 Dr. Ursitti has been in private practice since 1995 and first opened the doors to All About Kids Dentistry in January of 2002. For her, the best part is providing the highest quality of oral care for children while building long-lasting relationships. She always approaches each patient with genuine warmth, compassion and a sincere desire to achieve optimum oral health and instill healthy dental habits. If you're interested in learning more about Dr. Ursitti, keep reading below.
Why Did You Decide to Become a Pediatric Dentist?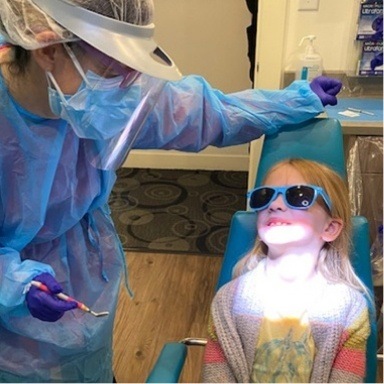 Dr. Ursitti grew up in Brooklyn and Long Island, NY. A family friend who was excitedly attending dental school sang the praises of being a dentist and gave her some of his extra dental tools. He was such a big influence, she decided to set up a small chair and table in her basement making it her first dental office. She checked everyone's teeth – her family, friends, even her pet poodle Sheba! As she grew older, she realized how much she liked working with her hands and learning about science. It became clear dentistry was the perfect way to combine both passions while making a big difference in people's lives. While in dental school, she found herself particularly interested in treating children, so she focused her efforts on pediatrics – and the rest is history.
Where Did You Study Dentistry?

American Academy of Pediatric Dentistry
American Dental Association
Illinois State Dental Society
Illinois Society of Pediatric Dentists
International Association of Pediatric Dentists
International Association of Tongue Tie Professionals
Academy of Laser Dentistry
American College of Dentists
International College of Dentists
Pierre Fauchard Academy
Arcolian Dental Arts Society
Italian American Dental Organization
Dr. Ursitti received her bachelor's degree in Nutritional Sciences from Cornell University and her doctorate in dentistry from Tufts University School of Dental Medicine. She completed a year of General Practice Residency at New York Hospital in New York city and her advanced training in Pediatric Dentistry at the University of Illinois in Chicago. While finishing her residency, she won a National Award from the American Academy of Pediatric Dentistry for research on Pharmacological Agents for Behavior Management. She is proud to emphasize she is a Nationally Board-Certified Diplomate of the American Board of Pediatric Dentistry and Fellow of the American Academy of Pediatric Dentistry, which represents her commitment through rigorous examinations and lifelong learning.
Presently, Dr. Ursitti attends continuing education courses (including tongue/lip tie treatment with laser dentistry) and makes every effort to stay involved with organized dentistry at the local, state, and national levels. She is the current Director of the NW Suburban Branch of the Chicago Dental Society, a former Trustee for the State Dental Society of Illinois, a past President of the Illinois Society of Pediatric Dentists, and a former Delegate for the American Dental Association. She is currently a member of the following organizations:
Outside of the Dental Office, What Do You Like to Do?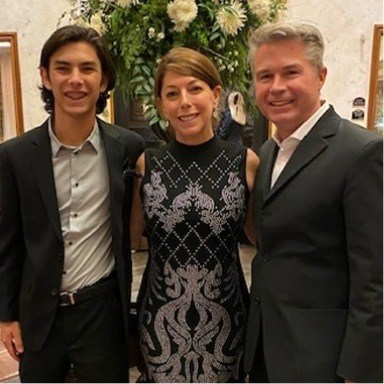 Dr. Ursitti was raised in a traditional Italian-American family and always makes it a priority to spend quality time with loved ones. Today, she and her husband Patrick have one son named Gianni and two mini goldendoodles named Burton and Vanna. They live on a small ranch with a barn in Barrington Hills. They enjoy downhill skiing, traveling, playing golf, cooking at home (especially Italian food around the holidays) and working and playing with their dogs outdoors. As for personal hobbies, she loves to exercise with at-home videos and is a life long fan of the NY Mets. She used to participate in choral singing and would love to get back into it one day. She still has a very deep appreciation for the arts!